On September 22, 2020, President Xi Jinping proposed at the 75th United Nations General Assembly the vision of China to strive for the peak of carbon dioxide emissions by 2030 and achieve carbon neutrality by 2060.
The so-called carbon neutrality refers to the calculation of the total amount of greenhouse gas emissions produced directly or indirectly by enterprises, groups or individuals within a certain period of time, and offsetting their own carbon dioxide emissions through afforestation, energy conservation and emission reduction, etc. To achieve "zero emissions" of carbon dioxide, that is, to "break the balance" of carbon dioxide emissions.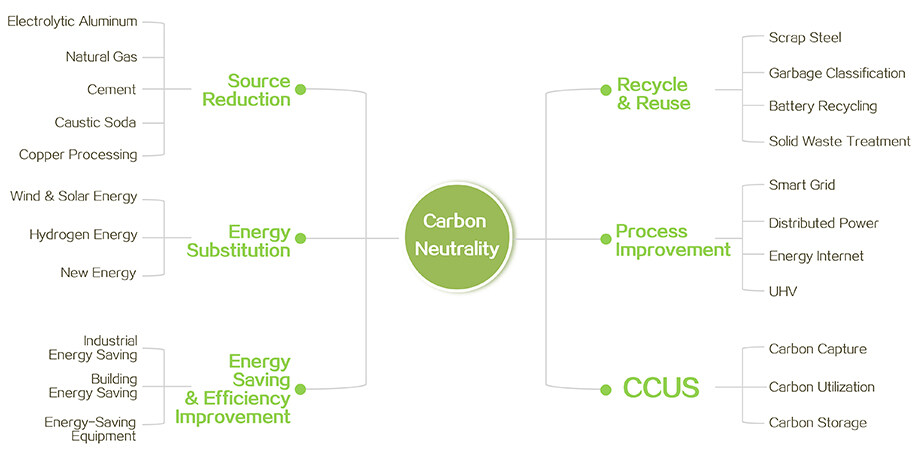 Focusing on the six technological routes to achieve carbon neutrality, including source reduction, energy substitution, energy saving and efficiency enhancement, recycling, process improvement, and carbon capture, utilization and storage (CCUS), HBP has been committed to advanced technology and products, providing global customers with efficient and clean energy and energy production ways, and continuously made innovative breakthroughs in low-carbon and clean energy natural gas processing, efficient oil and gas processing equipment R&D and manufacturing, and energy-saving process optimization.
Since the successful completion of the CO2 injection and enhanced oil recovery project in Daqing Hulunbuir Oilfield in 2008, HBP has successively been participating several CO2 recovery, treatment and reinjection and flooding projects, and began to get involved in the field of new energy (photovoltaic power generation) in 2015.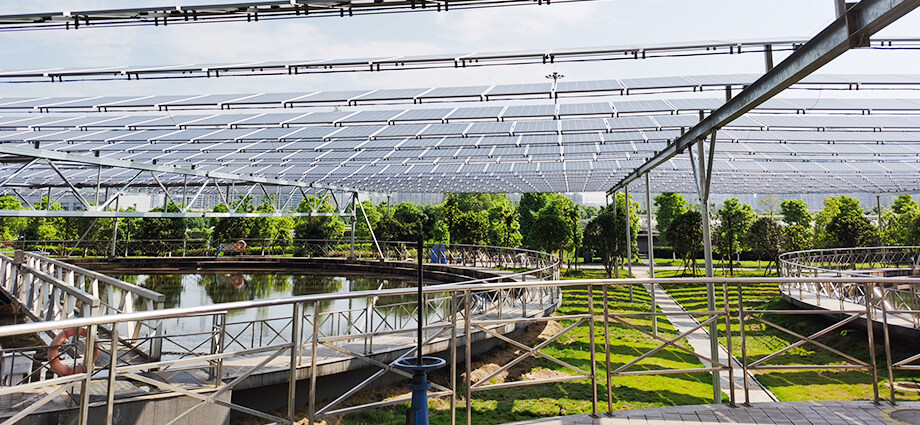 New Energy
Under the dual-carbon goal, HBP is actively transforming its development concept and ways, focusing on CCUS, new energy (focus on hydrogen energy) and equipment intelligent manufacturing business, and continuously strengthening its own strength through a series of technological innovation, management innovation and other measures, making carbon neutral business truly an important business area for the company's long-term sustainable development. At present, the company has a number of EPC projects in hand and tracked within CCUS business. As for H2 business, HBP is currently executing the project of producing green hydrogen from photovoltaic power generation inside Water Purification Plant.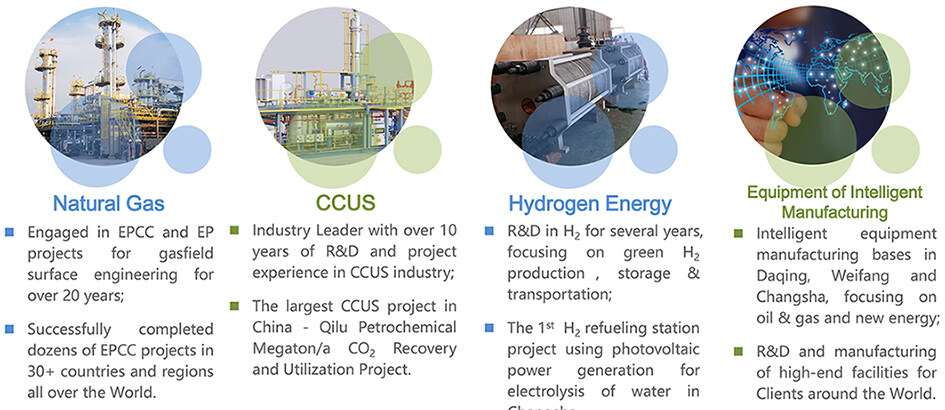 Looking forward to the future, HBP will take the initiative to grasp the requirements of the times. During the development of green circular economy led by carbon neutrality, HBP will gradually transform and upgrade from an International Oil & Gas Resource Development & Utilization Comprehensive Solution Service Provider to an Integrated International Energy Source Service Provider!