HBP Won the Bid for Ethiopian Natural Gas Gathering and Processing EPCC Project
On September 5, 2018, HBP received the Letter of Award from Poly-gcl Petroleum Investments Limited Ethiopian Branch, confirming that HBP is the winning bidder for the EPCC project of natural gas gathering, transportation and processing in Ethiopia with a total contract amount of us $312,534,966.00 (RMB 2.134billion).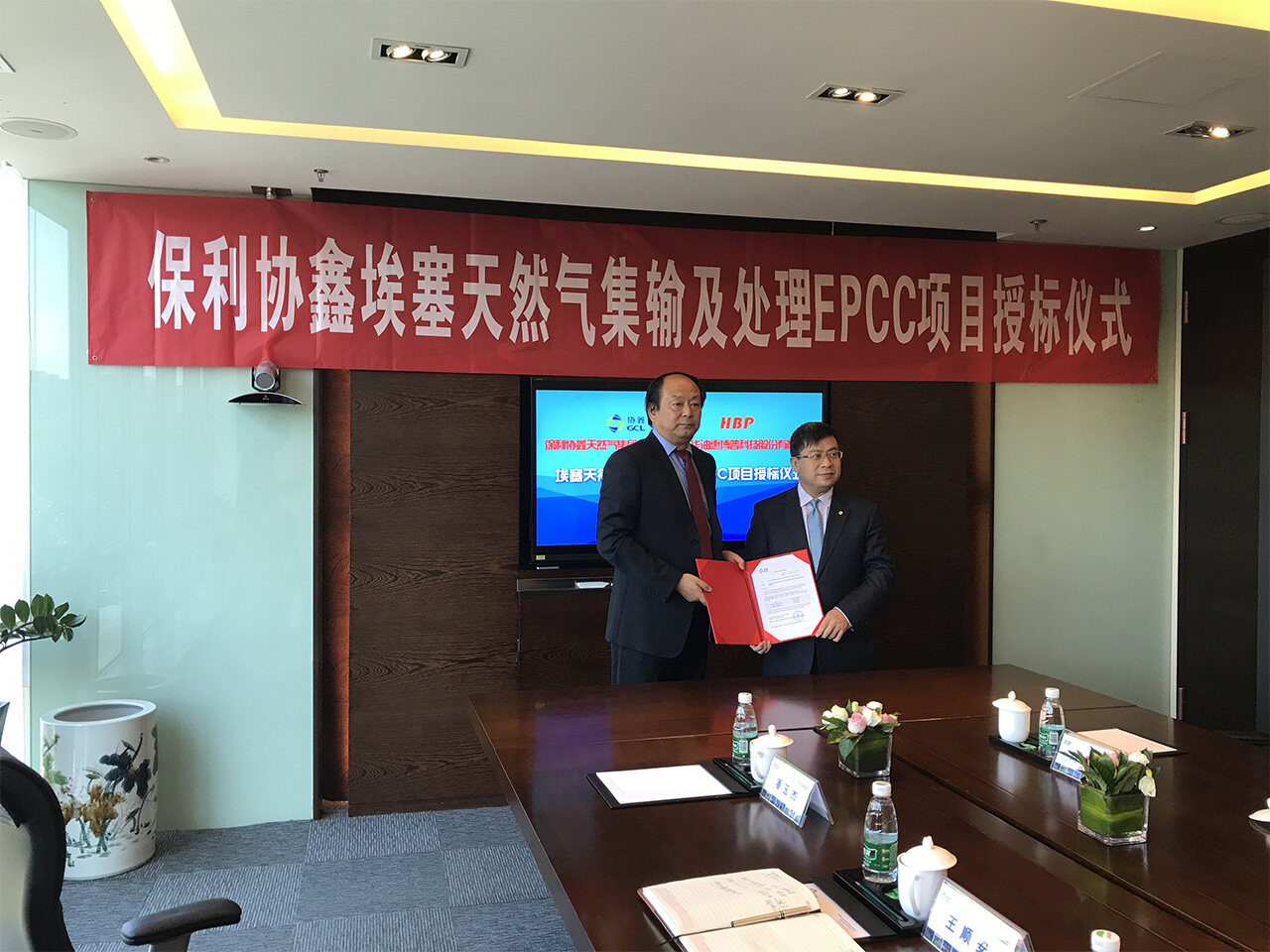 POLY-GCL Petroleum Group Holdings Limited (here in after referred to as "POLY-GCL") was founded in 2013, has branch offices in Beijing, Hong Kong, Ethiopia, Djibouti, Singapore and other areas of the world, being an oil and gas company which specializing in the integrated business of oil & gas exploration and development, production, storage, pipeline transportation, processing and customer-end distribution and sales.

The Ethiopia-Djibouti oil and gas project has been linked up with the international capital market through various ways of cooperation such as funds and industrial alliances, and promotes the "One Belt And One Road" project landing and implementation. The project is China's "One Belt And One Road" key project, which is a high-quality oil and gas project focusing on the implementation of China-Africa production capacity cooperation. The project has received strong support from the governments of China, Ethiopia and Djibouti as well as financial institutions.

The winning contract includes the following project packages:
(1) project package 1 -- Calub Gas Field Surface Engineering: $149,130,326.00
(2) project package 2 -- Hilala Gas Field Surface Engineering: $102,357,955.00
(3) project package 3 -- Natural Gas Long-distance Pipeline: $61,046,685.00

In February 2018, HBP signed a contract with POLY-GCL Ethiopia Branch for EPC trail production project of HILALA oilfield in Ethiopia, this project has been successfully put into production on June 28, assisted Ethiopia to complete the country's first trial production of crude oil. The quality of the project was highly evaluated by the Ethiopia government and the owner.

In August 2018, HBP signed the EPCIC project contract of the ORYX oil field BOC III block surface system in Chad, with a contract value of 1.02 billion RMB. The winning bid for the Ethiopian natural gas gathering and processing EPCC project will further consolidate the market development achievements of HBP in the African region, further expand the brand influence of HBP, and lay a good foundation for the company's future business expansion in the African region.

The successful bid of this project will lay a good foundation for HBP group to further develop the overseas market with broad prospects, and HBP will take another solid step towards the goal of becoming a world-class oil and gas field engineering service provider.